Pictures of: Isla Cristina, Andalusia
Hotels and other Accommodation
World Nomads
The Travel Insurance with the largest coverage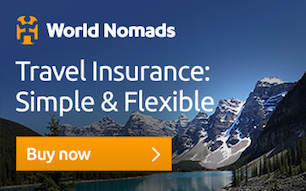 ---
Isla Cristina
Located in the western part of the province, on the Costa de la Luz, Isla Cristina is a modern city with a long maritime tradition, a great place to find salted meats and canned fish.
Forty-five kilometers from the city of Huelva, Isla Cristina is a coastal city popular with Spanish visitors, once an island (hence its name).
---
Tourism
Isla Cristina, with its wonderful variety of beaches that, like its neighbors, are sandy and wide, in a range of eight kilometers in length.
There are some excellent spots for windsurfing along this coast. It is also a busy port, famous for its fresh and preserved fish and one of the most important in Andalusia, if not all of Spain.
The population of the city increases in quantity in July and August, due to a huge influx of tourists, mainly from Seville. During these months it is best to book accommodation as far in advance as possible and be prepared for some substantial price increases.
Taking a stroll through the harbor (Puerto Pesquero), fishing boats unload their catch early in the morning or enjoying the sunset at night is a relaxing experience.
Here, visitors can enjoy many attractions. That is, the magnificent beaches and marine resorts, such as Islantilla, Centro, and Punta del Cayman.
The carnival and the Coral Atlantic Festival are also famous. In the municipality are the swamps of lha Cristina, a natural park containing habitats with different levels of salinity, where we can observe a rich and diverse flora, and a remarkable number of birds.
---
Gastronomy
As you would expect in a port city along the Costa de la Luz, there are plenty of good fish restaurants to choose from, as well as the chiringuitos (summer beach bars) lining the beach. Taste the local fish specialties, which include raya in paprika, tuna mechado and omnipresentes fried fish dishes.
---
Weather
The climate on Isla Cristina is that of the Mediterranean Sea and the Atlantic Ocean. A mild climate, with an average of 19ºC, without extreme temperatures.
Winters are mild on Isla Cristina, little rainy, especially in the months of November and December, and June and July are generally the hottest.
There is always a light sea breeze that refreshes the environment.
Spring is also a little rainy.
---
Other tourist destinations in:

Spain
---
Other world tourist destinations
---
City destinations and weekend getaways
---
Why to book with BOOK HOTEL OPORTO
The best prices
Our partnerships with the world´s largest operators offer research on the best market prices.
More options
At Rotas Turisticos you can book the hotel, buy the air ticket, book the transfer from the airport to the hotel and vice versa, book the local excursions, rent the car, take travel insurance and consult the places to visit and where to go.
Holiday Tips & Destinations
Hundreds of holiday destinations with all the options that allow you to easily choose the destination that best suits your dream vacation.
---
---