Hotels and other Accommodation
World Nomads
The Travel Insurance with the largest coverage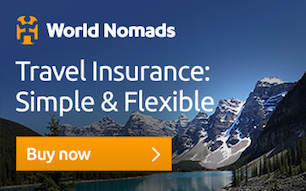 ---
Pisa, Italy
Pisa is a city in the Tuscany region of Italy, best known for its famous leaning tower. Pisa is one of Italy's most famous cities, which retains its medieval identity. It is a legendary city and one of the most famous in Italy. It borders Cascina, Collesalvetti (LI), Livorno (LI), San Giuliano Terme.
---
Tourist points
The city of Pisa has many other attractions besides the famous Pisa Tower. The Duomo di Santa Maria Assunta, the Baptistery, among other things that are part of the Piazza del Duomo region. In Piazza dei Miracoli (Square of Miracles), you will see the most important religious monuments of the city, such as the Pending Tower, the Duomo, Battistero and Camposanto (cemetery).
Some of Pisa's sights:
Museo delle Synopie
Museo dell'Opera del Duomo
Piazza dei Cavalieri
Palazzo della Corovana
Church of San Francesco
Church of San Nicola
Church of Santa Maria della Spina
Borgo Stretto
Palazzo dei Medici
Palazzo Reale
The cantiere delle navi antiche di Pisa (an archaeological museum, with remains of boats and an urban port in near perfect condition);
I Lungarni di Pisa - A beautiful boat trip is possible to view the curves of the Arno River and the local medieval architecture.
---
Gastronomy
The cuisine of the city of Pisa uses both fish (sea and freshwater) as well as other meats (including game: wild boar, rabbit, duck, etc.) and top quality fruits and vegetables. In most places it is served: antipasto, cousin (main course) and dolce (dessert). As for the wines, you will only have to choose between the many famous Chianti of the region or the wines of Montepulciano and Montalcino.
Some typical dishes:
Minestra di fagioli bianchi: white bean soup.
Bavettine sul pesce: pasta with fish sauce.
Spuntino: Snack with different delicacies to accompany the wine (sausages, cheese, toast).
Pici: Type of Tuscan Spaghetti.
Zuppa di pesce: delicious fish soup.
Bruschetta: bread spread with olive oil: bean soup.
Rissotto d'arselle: rice with clams.
---
Weather
Summer is short, warm, humid and almost cloudless; winter is long, cool and partly overcast. Throughout the year, the temperature generally ranges from 3 ° C to 30 ° C and is rarely below -3 ° C or above 33 ° C.
The best time of year to visit Pisa and warm weather activities is from late June to late August.
---
Security
The safety conditions are satisfactory. Although crime levels are low, attention should be paid to public transport and areas where large crowds are present or crowded, as theft, tugging, handbags or luggage are very common. Special care is recommended at major train stations, as well as public transport and the most popular tourist sites, including bus stops, restaurants, cafes and terraces.

Emergency Phone Numbers
- Emergencies: 113; - Fire brigade: 115;
- National Guard / Carabinieri (general number): 112.
---
Other tourist destinations in:

Italy
---
Other world tourist destinations
---
City destinations and weekend getaways
---
Why to book with BOOK HOTEL OPORTO
The best prices
Our partnerships with the world´s largest operators offer research on the best market prices.
More options
At Rotas Turisticos you can book the hotel, buy the air ticket, book the transfer from the airport to the hotel and vice versa, book the local excursions, rent the car, take travel insurance and consult the places to visit and where to go.
Holiday Tips & Destinations
Hundreds of holiday destinations with all the options that allow you to easily choose the destination that best suits your dream vacation.
---
---