Pictures of: Alsace, France
Hotels and other Accommodation
World Nomads
The Travel Insurance with the largest coverage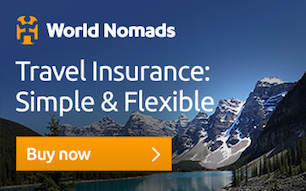 ---
Alsace, France
Alsace is a historic region located in northeastern France on the Rhine River plain. Bordering Germany and Switzerland, the area has been under the alternating control of Germany and France over the centuries and reflects a mixture of these cultures. The capital, Strasbourg, is centered on the island of Grande Île on the river Ill, which is surrounded by canals and houses the gothic Strasbourg Cathedral with its astronomical clock.

Alsace enjoys a prime location in the heart of Europe. Its European capital, Strasbourg, is the symbol of a tumultuous life made up of history and a patchwork of cultures. It is the smallest region in France, 190 km long and 50 km wide, making it a tourist destination that is easy to navigate and visit. Alsace is a region where a wide variety of landscapes blend together: cities, forests, valleys, plains, mountains ... and numerous places of interest to visit.

As Alsace is a recognized tourist region, it is also one of the most dynamic and prosperous regions in France. With its border location, Alsace is at the point of convergence of the European economy. It is equipped with modern infrastructures that allow it to be a very intense business area between northern and southern Europe.

Alsace's international vocation is strong: it is the cradle of many European administrations, some of which can be visited. But it is one of the first regions of France in terms of the reception of foreign capital. Industrial activities are very varied, with the petrochemical industry and the automotive sector standing out. Its main economic engine is currently the tertiary sector, with biotechnology leading the way. As far as agriculture is concerned, the region is mainly driven by the cultivation of hops and vineyards. Its wines and vineyards are much appreciated, which you can discover on the route of its famous Route des Vins d'Alsace (Alsace Wine Route).
---
Other tourist destinations in:

France
---
Other world tourist destinations
---
City destinations and weekend getaways
---
Why to book with BOOK HOTEL OPORTO
The best prices
Our partnerships with the world´s largest operators offer research on the best market prices.
More options
At Rotas Turisticos you can book the hotel, buy the air ticket, book the transfer from the airport to the hotel and vice versa, book the local excursions, rent the car, take travel insurance and consult the places to visit and where to go.
Holiday Tips & Destinations
Hundreds of holiday destinations with all the options that allow you to easily choose the destination that best suits your dream vacation.
---
---