Pictures of: Krakow, Poland
Hotels and other Accommodation
World Nomads
The Travel Insurance with the largest coverage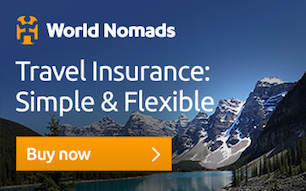 ---
Weather
The summer is pleasant; Winter is freezing, dry and with strong winds. Throughout the year, the weather is partly cloudy. Throughout the year, the temperature generally ranges from -5 ° C to 25 ° C and is rarely below -15 ° C or above 31 ° C.
---
When to go
The best time of year to visit Krakow and warm weather activities is from mid-June to early September.
---
Security
Poland is considered a safe country.

However, frequent robberies must be reported at major train stations and associated services, including inside the train itself during travel. Burglaries, sometimes involving "small gangs", are primarily aimed at luggage, documents and money, so travelers are advised to keep an eye on their possessions (never leaving them alone or out of sight) and to keep them, in discreet location, higher value goods. Similar robberies have been taking place on the bus lines connecting Warsaw Airport to the city center, so it is advisable to observe the same surveillance rules.

- Medical Emergency / Ambulance: 999 or 112

- Firefighters: 998 or 112

- Police: 997 or 112

- Municipal Police: 986

- General medical information: 19434

- Road support services: 19637

- Emergency Road Service: 19633

- Information about telephone numbers: 118913
---
Main tourist points
Places to visit:
Wawel Royal Castle
The Schindler Factory
Wieliczka Salt Mines
Wawel Cathedral
Market Square (Rynek)
The Sukiennice Market
St. Mary's Basilica
Kazimierz, the Jewish Quarter
Ghetto Heroes Square (Plac Bohaterów Getta)
From Krakow you can visit the Auschwitz-Birkenau concentration camps with over 2 million visitors per year.
---
Gastronomy
There are several traditional restaurants with typical Polish cuisine. Some typical dishes:
- Mushroom cream
- Tartar steak
- Amuse bouche
- pierogi (which are made from cooked pasta and may have several different salty or sweet fillings).
- Gołąbki
- Kotlet schabowy
---
Presentation
It is a Polish city, located in the south of the country, on the banks of the Vistula River. Known for its medieval center which is classified as a UNESCO Cultural Heritage site and well-preserved Jewish quarter. Krakow is one of the most promising city destinations in Europe. With its fairytale architecture, secular history and a wide range of entertainment, it is one of the most enchanting and fascinating cities in Europe.
---
Other tourist destinations in:

Poland
---
Other world tourist destinations
---
City destinations and weekend getaways
---
Why to book with BOOK HOTEL OPORTO
The best prices
Our partnerships with the world´s largest operators offer research on the best market prices.
More options
At Rotas Turisticos you can book the hotel, buy the air ticket, book the transfer from the airport to the hotel and vice versa, book the local excursions, rent the car, take travel insurance and consult the places to visit and where to go.
Holiday Tips & Destinations
Hundreds of holiday destinations with all the options that allow you to easily choose the destination that best suits your dream vacation.
---
---