Hotels and other Accommodation
World Nomads
The Travel Insurance with the largest coverage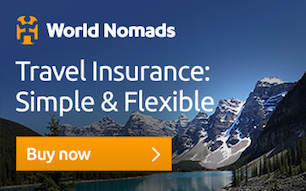 ---
Hungary
Hungary is a landlocked country on the Pannonian plain of Central Europe. It limits with Austria, Slovakia, Romania, Ukraine, Serbia, Croatia and Slovenia. Its capital is the city of Budapest, the largest in the country. Hungary is a member of the OECD, NATO, EU and the Visegrád Group, and is a Schengen State. Its official language is Hungarian, which is part of the Finno-Ugric linguistic family.
---
Official language
Hungarian
---
Currency
Hungarian Florim
---
Documentation
To enter Hungary you must have the following documents and conditions:

1. Valid national passport or internationally recognized valid travel document, not less than six months.
2. Tourist entrance visa (except for European Community countries).
3. Valid return travel ticket and sufficient funds during your stay.

Taking into account the various conditions required for entry into Hungary, it is suggested that you contact the Hungarian Embassy or Consulate in the visitor's country of residence to check these requirements before you begin your journey.
---
Tourism
Hungary is a country of indescribable beauty, European abroad, unique in its spirit. The language is very complicated, the surnames precede the first names. Hungary has one of the largest mixtures of influences between European countries, and these influences materialize more clearly in the unmissable Budapest, capital of wide streets of Germanic inspiration, Turkish thermal baths, Viennese cafes and Renaissance architecture. Between Buda, the historical district that houses the castle, and Pest, with palace-like buildings that stand side by side to lose sight of, runs the main artery of the city, the river Danube, where tourists and locals mingle to enjoy a good tokaj wine during the sunset. It is very easy to move around the country, despite the language that is practically intelligible (Hungarian is a distant cousin of Finnish and has very few words of Latin or Greek origin). Hungarian hospitality will also leave its mark, whether in a metropolis such as Budapest or in the many small towns that make up Lake Balaton, where foreigners are few and the chance to dig deep into Hungarian culture and cuisine is enormous.
---
Gastronomy
Specialties from Hungary
Salami of Szeged. Hungarian gastronomy is rich in spicy aromas and flavors. Hungarian cuisine dishes are based on the use of ingredients such as vegetables (garlic, onions, peppers, potatoes ...), cheeses, meats and sausages. The salami made in the Szeged region is one of the most famous sausages in the country.
The most typical Hungarian dish is goulash, prepared with meat (pork, beef, hare, lamb ...) accompanied by potatoes, onions, peppers and cabbage and seasoned with paprika.
Other typical Hungarian dishes are: Pörkölt (pieces of meat with a chili broth and other spices), Halászlé (spicy fish soup), Hurka (homemade pork specialties), Fogasch, Libamáj (goose liver), Lecsó with onions and potatoes), Debreziner (sausages), meats and fish in the style Kárpáthy, Lángos (fried bread), etc.
Hungarian desserts: dobostorta (a mocha cake and caramel), somlói galuska (cake with walnuts and raisins bathed in rum) and madártej (milk cake with vanilla).
Wines from Hungary. The most popular Hungarian wines are Bikavér red, Egri Bikavér, Tokaji sweet wine. Among the beers, the most famous are Dreher and Bordosi. And for liquors, the most popular are Palinka and Unicum, a very bitter digestive drink.
---
Climate
The climate of Hungary is continental and is characterized by great variability throughout the year. The Hungarian summer, from June to August, is very hot, while the spring has a mild climate. Autumns are cool, hazy and rainy.

Winters are not very long, very cold weather usually comes in mid-December, usually cloudy and moist, with a few days of sunshine and frequent, but read, snowflakes. January is the coldest month (-1 ° C on average) and August is the warmest month (21.3 ° C on average).

Rainfall is distributed throughout the year, with winter snowfall, the average annual precipitation is about 500-600 mm. The rainy season is from May to August, but also November is one of the wettest months of the year.
---
Safety
The level of security is reasonable. In order to avoid possible robberies, you should remain vigilant, especially in the places most frequented by tourists (public transport, markets and railway stations), where there has been the theft of passports and portfolios. In cases of theft or loss of all identification documents (passport or ID), it is mandatory to open a police incident.
---
Health
For EU visitors it is recommended that you carry the European Health Insurance Card. This card is not a substitute for travel and health insurance, it grants you only the same medical emergency services that a Hungarian citizen would have in the hospital network of your country.
 
In Hungary, most medicines are sold only by prescription, so it is recommended that you bring along those medicines related to long-term medical treatments.
---
Telecommunications and Electricity
Mobile Phones
The use of mobile devices can be used if roaming is enabled, however, paying attention to very high roaming charges.

Internet
The country is well served by internet services in the main cities, there are several cybers-cafes with high-speed connections.
In case you have a laptop or notebook, there are some cafes that offer the free wi-fi connection.

Electricity
The electricity is 230 Volts 50 Hz.
It is advisable to have an adapter kit for the sockets.
---
Other tourist destinations in:

Hungary
---
Other world tourist destinations
---
City destinations and weekend getaways
---
Why to book with BOOK HOTEL OPORTO
The best prices
Our partnerships with the world´s largest operators offer research on the best market prices.
More options
At Rotas Turisticos you can book the hotel, buy the air ticket, book the transfer from the airport to the hotel and vice versa, book the local excursions, rent the car, take travel insurance and consult the places to visit and where to go.
Holiday Tips & Destinations
Hundreds of holiday destinations with all the options that allow you to easily choose the destination that best suits your dream vacation.
---
---