Pictures of: Estoril Thermal Spa
Hotels and other Accommodation
World Nomads
The Travel Insurance with the largest coverage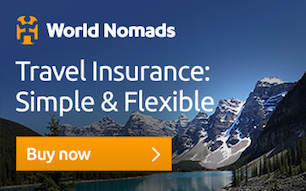 ---
Therapeutic indications
Rheumatic and Musculoskeletal
Breathing apparatus
Skin
---
Thermal season
Open Monday to Sunday from 08h00 to 21h30.
---
Estoril Thermal Spa
Water therapy returns to the heart of Estoril in an excellent thermal unit, assisted by a specialized and multidisciplinary clinical staff that works towards a common goal: health.

WATER CHARACTERISTICS
Total Mineralization: Hypersaline.
Ionic Composition: Chlorinated, Sodium.
---
Other tourist destinations in:

Portugal
---
Other world tourist destinations
---
City destinations and weekend getaways
---
Why to book with BOOK HOTEL OPORTO
The best prices
Our partnerships with the world´s largest operators offer research on the best market prices.
More options
At Rotas Turisticos you can book the hotel, buy the air ticket, book the transfer from the airport to the hotel and vice versa, book the local excursions, rent the car, take travel insurance and consult the places to visit and where to go.
Holiday Tips & Destinations
Hundreds of holiday destinations with all the options that allow you to easily choose the destination that best suits your dream vacation.
---
---