Pictures of: Vale do Garrão
Hotels and other Accommodation
World Nomads
The Travel Insurance with the largest coverage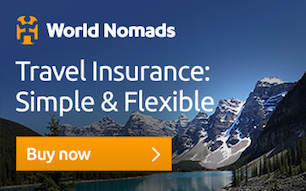 ---
Vale do Garrão
Vale Garrão is a tourist area in the Municipality of Loulé, between Praia do Garrão Nascente and Praia do Garrão Poente.

In its surrounding West and Sunset are two lagoons, wetlands of fresh water (a rarity in the coastline), surrounded by dispersed spots of pine forest and very frequented by waterfowl.
---
Gastronomy
The gastronomy in Vale Garrão is similar to the rest of the Algarve. It is based on fresh fish, seafood and also some meat making. The fish is very varied and we can highlight the sargo, monkfish, swordfish, sole, red mullet, sea bream, hake, gilt, ferreira, rooster fish, horse mackerel, sardines, among others. In addition to the fish, there are some marine invertebrates such as octopus, squid and cuttlefish, which are of great importance in the feeding of this area. The most consumed seafood is shrimp, crab, santola, oysters, mussels and perceives, which are eaten cooked with enough salt, or baked on the plate, if they are bivalves. As regards meat, it is possible to refer to pork, rabbit and hare, which constitute a kinergic resource in this area. Regional sweets are based on almond, fig, gila and eggs, so the characteristic beverages are arbutus brandy and fig brandy.
---
Tourism
Both beaches are supervised and concessioned, have rental of awnings and two zones for motorized water sports. The great concentration of bars and restaurants gives them privileged conditions, being much sought after.
---
Weather
Set in a tourist region, cosmopolitan and equipped with excellent infrastructure, Vale Garrão is one of the luxurious references of the Algarve.

Its location near the Atlantic, as well as the proximity to the Mediterranean Sea, give it unique characteristics that have repercussions in areas as diverse as leisure, gastronomy and tourism. These are the same characteristics that justify the mild climate, the sunny days for most of the year, as well as the pleasant temperature of the sea.
---
Other tourist destinations in:

Portugal
---
Other world tourist destinations
---
City destinations and weekend getaways
---
Why to book with BOOK HOTEL OPORTO
The best prices
Our partnerships with the world´s largest operators offer research on the best market prices.
More options
At Rotas Turisticos you can book the hotel, buy the air ticket, book the transfer from the airport to the hotel and vice versa, book the local excursions, rent the car, take travel insurance and consult the places to visit and where to go.
Holiday Tips & Destinations
Hundreds of holiday destinations with all the options that allow you to easily choose the destination that best suits your dream vacation.
---
---